About The Reality Check
The Reality Check was created by a team of chiropractors, scientists and digital media specialists headed by award winning Chiropractor and Neurophysiologist Dr Heidi Haavik. We created this platform to help Chiropractors educate their patients about Chiropractic.

Our Vision
A world of people expressing optimal potential.
Mission
Enlightening the world about the science of Chiropractic.
Core business
To educate and inspire the public about the latest scientific evidence about chiropractic care
To keep chiropractors up to date with the latest scientific evidence
To provide great evidence-informed marketing material for chiropractic practices
Values
Vision
Innovation
Integrity
Gratitude
Love
Compassion
Heidi has really hit the nail on the head in describing the processes of how chiropractic care may impact the nervous system, the possible benefits of this health care practice, scientific data supporting these benefits, and also the cautions to be taken.
Our People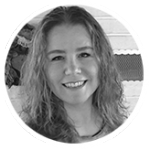 Dr Heidi Haavik
Chiropractor, Scientist, Founder
Author of best selling book The Reality Check
Dr Heidi Haavik, PhD, is the founder of Haavik Research, a chiropractor and a neurophysiologist who has worked in the area of human neurophysiology for over 15 years.
Her work has been instrumental to the industry; and she has helped prove the efficacy of chiropractic care in improving people's health and wellbeing. Heidi's expansive knowledge and expertise has paved the way for her best-selling book to be turned into this exciting resource.
Dr Kelly Holt
Chief Scientific Editor, Chiropractor
New Zealand Chiropractor of the Year 2014
Dr Kelly Holt is is a chiropractor and PhD trained clinical research scientist. Kelly has worked closely with Dr Heidi Haavik for 10 years at the New Zealand College of Chiropractic.
Kelly is passionate about understanding how chiropractors impact on the quality of life and human performance of their patients; and he is dedicated to sharing this information with not only the students he teaches, but the consumers themselves.
David Woodard
Digital Director
David's expert knowledge of the digital landscape has enabled him to work on a variety of digital projects from start-ups to large events such as the Rugby Word Cup.
He was one of the very first people to create a 'blog' back in 1998 and he has been involved with several successful online businesses since then.
He is passionate about enlightening the world about the science of Chiropractic.
Prof. Bernadette Murphy DC, PhD
Research Advisor, Chiropractor
Professor Murphy is also a chiropractor and a neurophysiologist who has worked in the area of human neurophysiology for over 20 years.
Bernadette works at the University of Ontario, Institute of Technology, where she was the Foundation Professor for the Kinesiology Major in the Bachelor of Health Science program. Her area of expertise is in sensorimotor integration, neural adaptation and learning, neurophysiology of musculoskeletal treatments, chronic pain processing and neural effects of exercise.
Professor Kemal Türker
Research Advisor, Neuroscientist BDS, PhD
Professor Türker is a world renowned neuroscientist and Professor of Physiology at Koҫ University at the School of Medicine in Istanbul, Turkey.
He has over 110 publications, over 1400 citations to his work, has been a visiting Professor in six different countries and has held very prestigious research positions such as a Marie Curie Chair of the European Union.
Glenn Arthur
Sales & Marketing Director
Glenn has been involved in marketing and sales management for over fifteen years and is passionate about his role in Haavik Research to help spread the word about the benefits of chiropractic care.
Glenn, a former London Crusaders rugby league player retired from the game with a persistent knee injury only to find later that the problem was actually linked to his spine (and it has since been resolved).