Chiropractic Animations
Our whiteboard animations help explain the benefits of Chiropractic care. They are easy to understand and based on the latest chiropractic evidence informed research, deciphered and delivered to you and your patients.


Email videos to your patients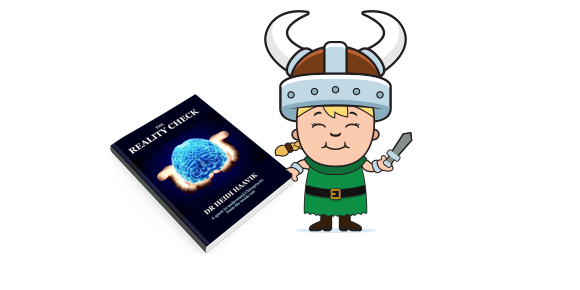 Click on the country flags to view the latest translations for that language.
Regular 2-3 minute whiteboard patient animations to share with your practice members. To view, click on their respective links below:
Understanding Chiropractic Series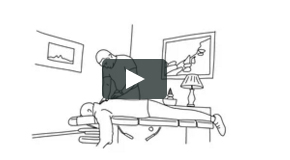 The Beginner's Guide
We explore what Chiropractic is all about, and how it works, then we briefly explore the evidence informed effects of Chiropractic care.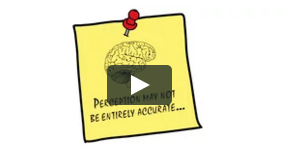 Perception of Reality
Neural plastic changes are influenced by the care you provide, and it's important for your practice members to understand this.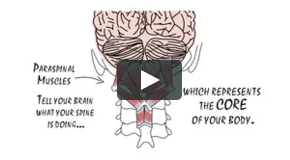 The Brain, Body & Spine
The connection between the brain, body and spine is hugely important and this video will help people understand this connection.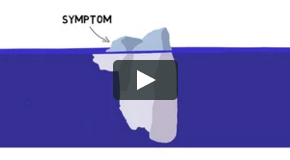 What are symptoms?
This video helps your practice members to understand that troublesome symptoms don't appear out of nowhere.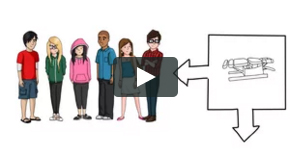 Chiropractic Care & Injuries
A deeper look into the literature behind the science and research and we review the way the brain and central nervous system works.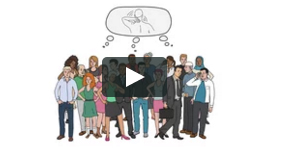 Science behind Chiropractic
We look at another research study focusing on the brain's ability to communicate with our elbows when our arms are moved.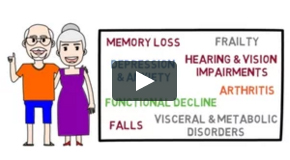 Chiropractic & Older Adults
In this video we highlight how Chiropractic care can benefit older adults who tend to favour more traditional medical practice.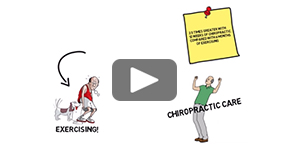 Chiro Care & Falls Risk
We look at a research study focusing on how Chiropractic care could help brain function to prevent falls in older adults.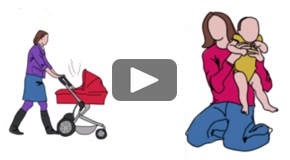 Chiropractic Care & Colic
In this video we highlight a study that showed how Chiropractic care can significantly reduce crying time in babies.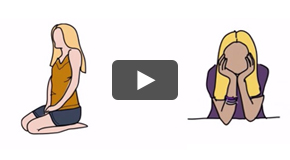 Chiropractic & Posture
In this video we look at chiropractic and posture and a study by the University of Auckland that looked at upright v slouched posture.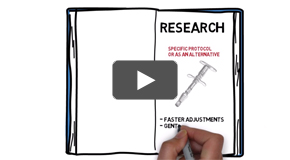 Chiropractic Techniques
In this video Dr Heidi Haavik has a look at the techniques chiropractors use together with some research about them.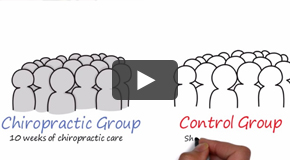 Chiropractic & Enuresis
In this video we look at research undertaken to see how chiropractic care may help with enuresis (involuntary urination).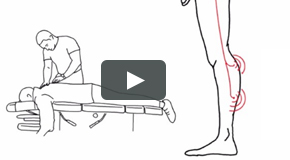 Strength & Fatigue
In this video Dr Haavik takes a look at spine and nervous system function and the way it impacts your brain to produce force.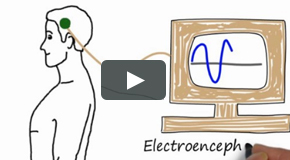 Prefrontal Cortex
In this video we look at research undertaken that showed how Chiropractic care can positively affect how your brain functions.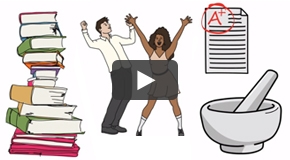 Safety of Chiropractic Care
Some people are worried about chiropractic care so here we look at the research literature on this topic to see what the science says.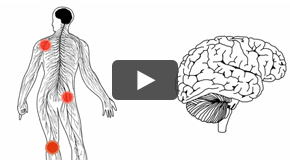 Pain Explained
Scientists have found the feeling of pain is something your brain decides you should experience.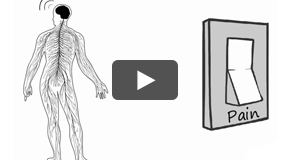 Understanding Pain
In this animation Dr Haavik looks at what chronic pain is, and what you can do about getting rid of it.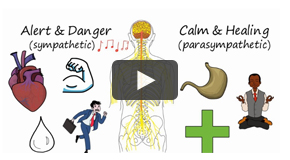 Pain is our Alarm System
We look at how all of the body's senses work and how your brain interprets them.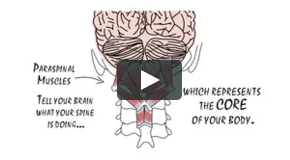 Neck Pain
Dr Haavik looks at whether neck pain has an impact on sensorimotor function in older people.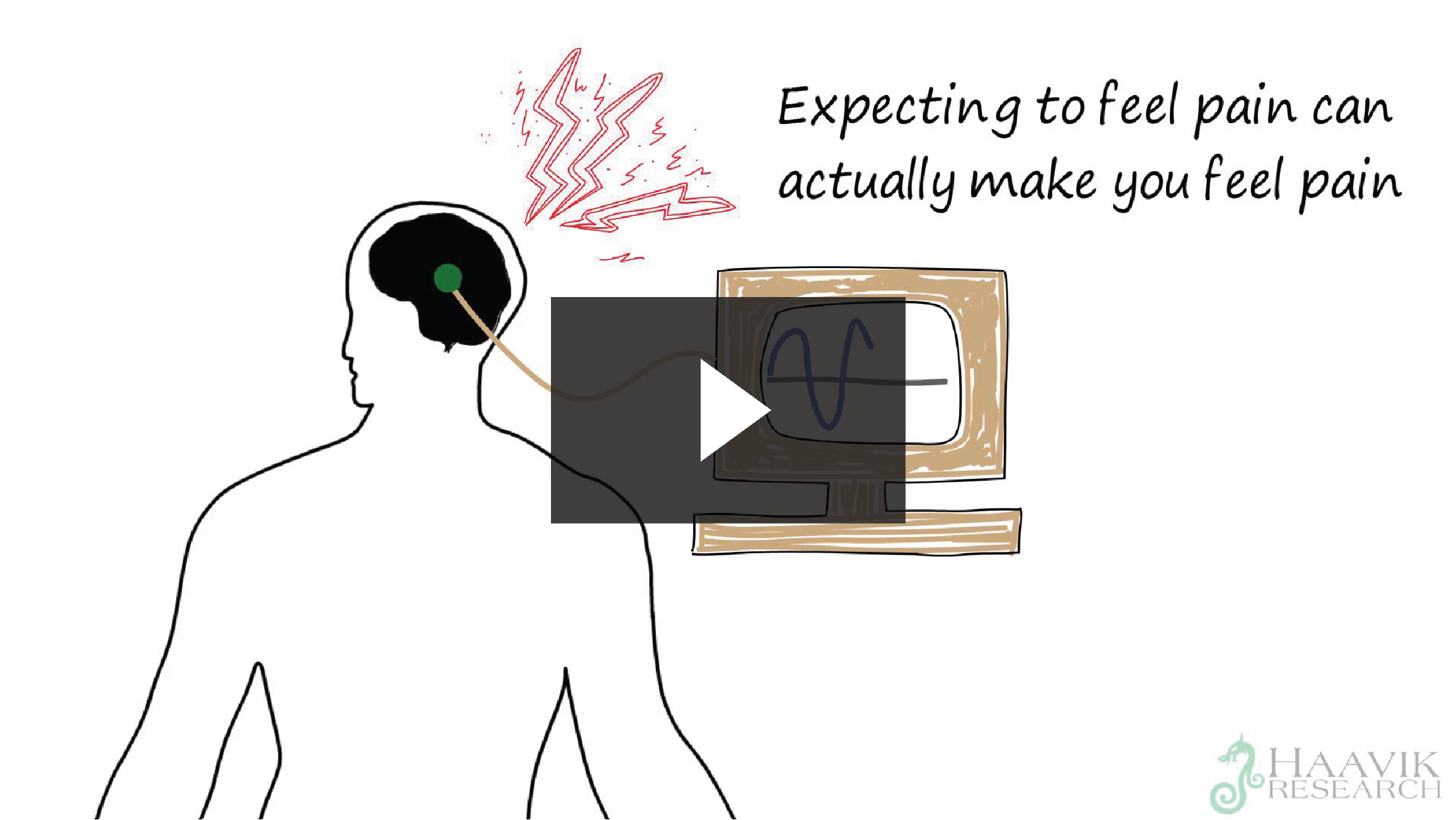 Pain & The Immune System
Research suggests that you experience pain dependant on what you feel about the situation.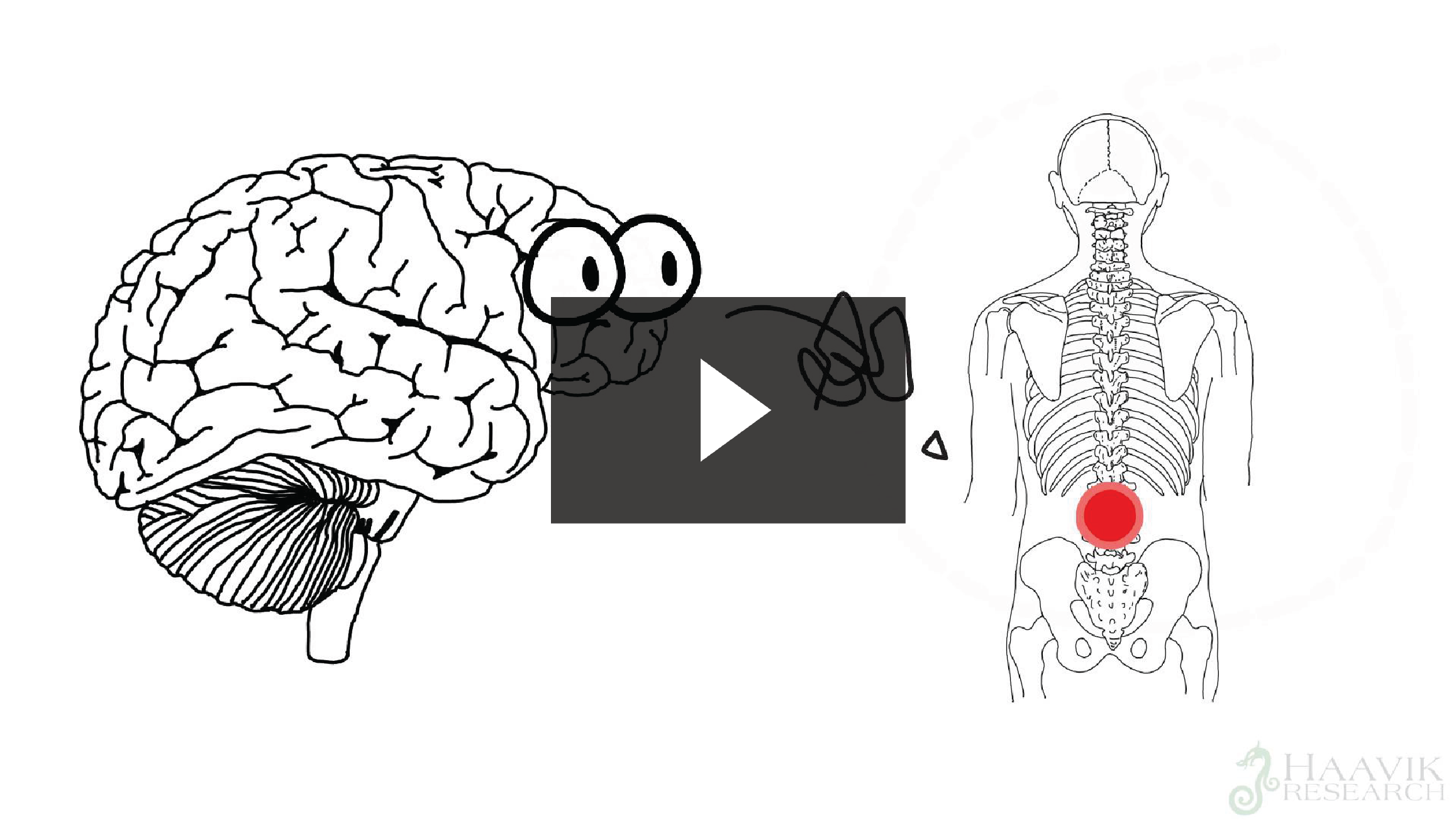 Evidence Based Practice
The public need FACTS to understand why chiropractic care can help them. This animation looks into evidence based practice and what that means.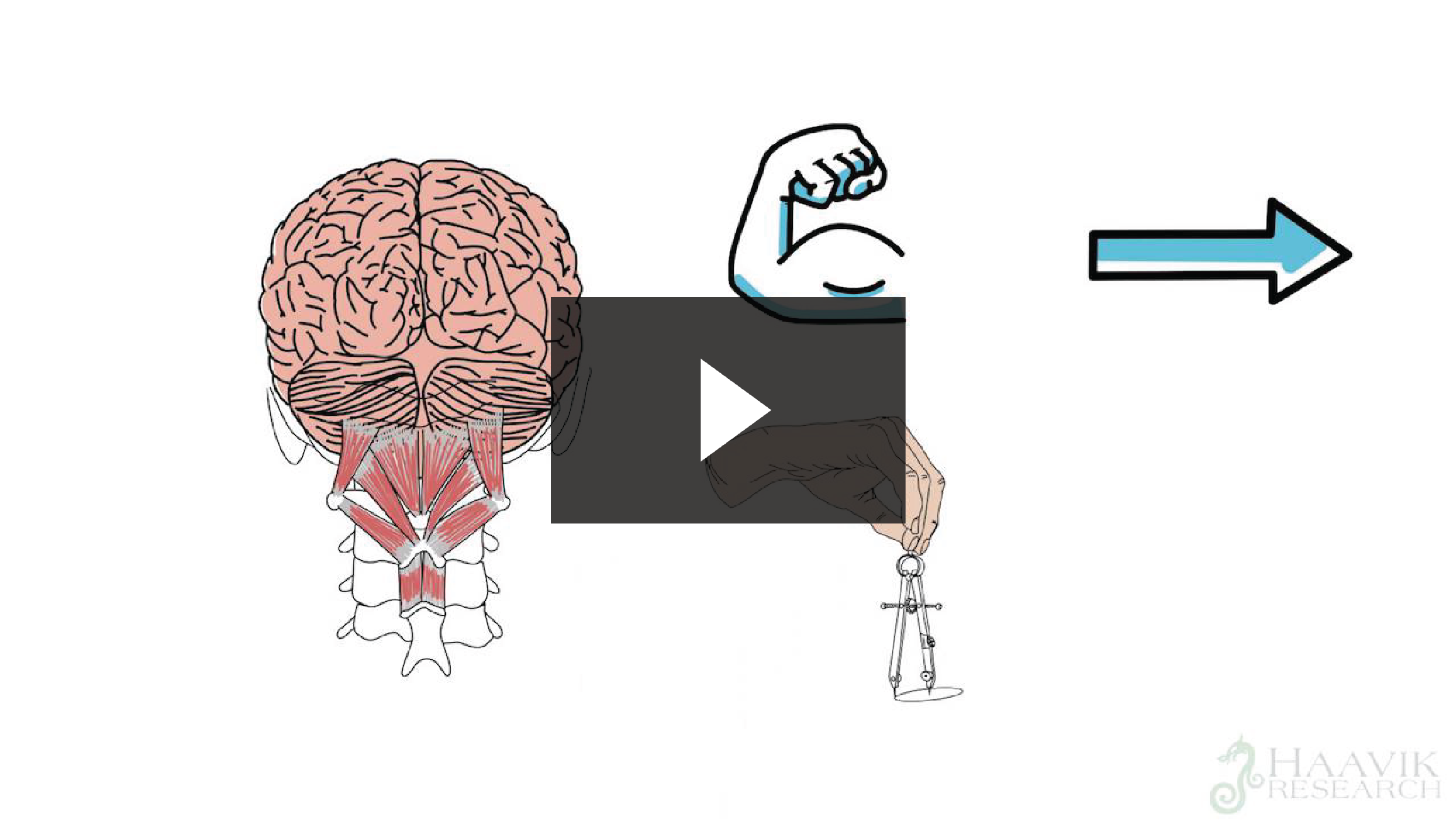 Spinal Function
Research has shown that spinal function does impact brain function. This animation goes over how, and how it may impact you.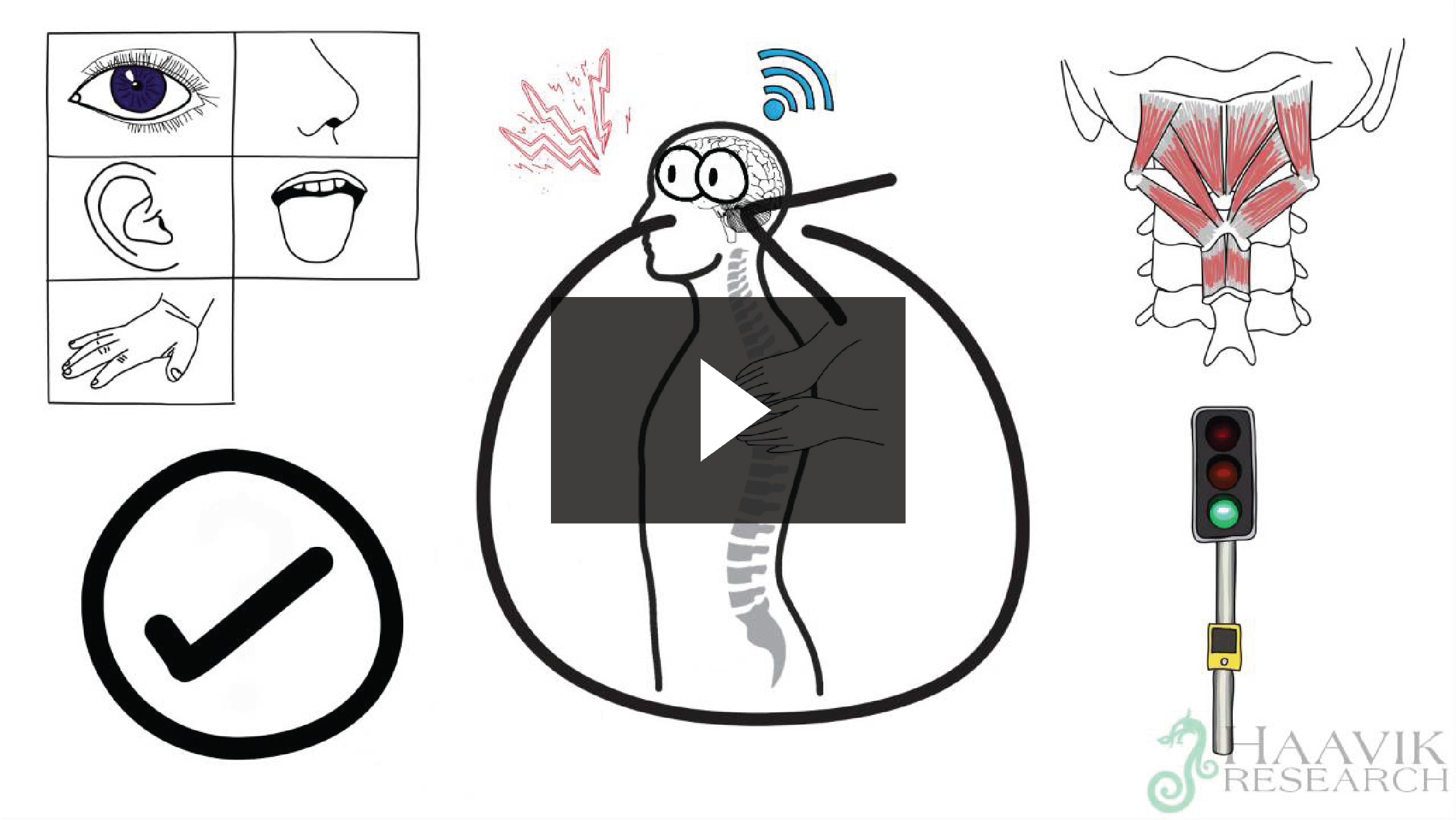 Headaches
Headaches can be caused by a number of things but research has shown that chiropractic care can help reduce them.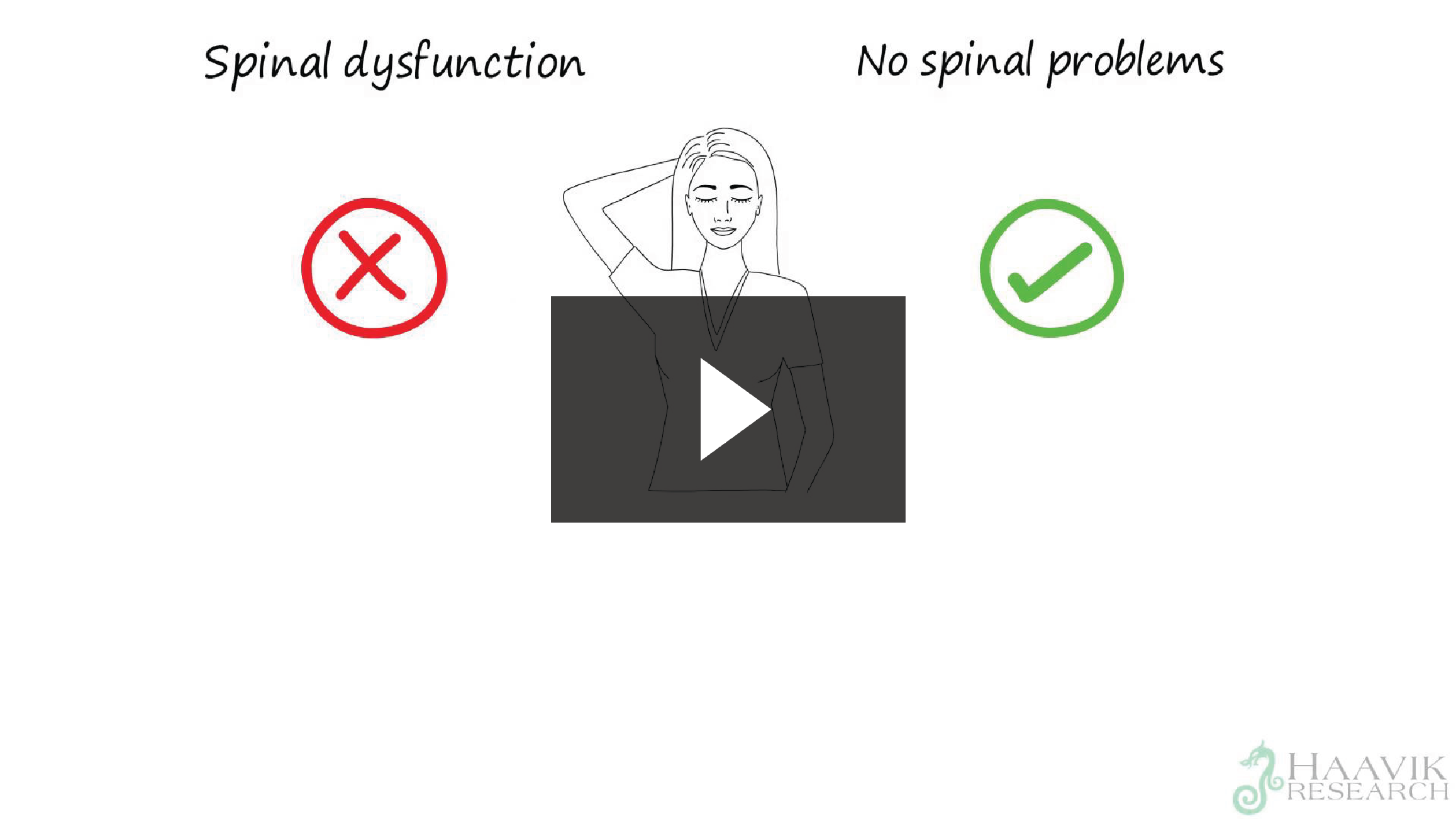 Mild Spinal Dysfunction
Research has shown that spinal function impacts brain function, therefore mild spinal dysfunction can cause problems for people.