HELP SUPPORT THE FUTURE OF OUR PROFESSION!
I'm raising funds for PhD students. Please help me.
Doing a PhD is such a huge commitment on the finances, on time, on energy, not to mention those poor brain cells!! I really want to do something to try to help them ease the burden. We (the collective we!) need these new young budding researchers to step up and do the mountain of work we as a profession need doing.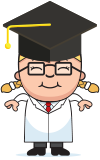 PLEASE JOIN ME!
I've been frustrated for several years watching several wonderful clever people struggling to make ends meet and find the time to complete their Master's degrees and now start their PhDs.
So I'm thinking if I can find a few likeminded individuals we could raise some funds for them.
The entirety of these funds you spend on our membership would go to the PhD students to buy them some time to do their research for the PhD. Please join me!
We need an army of properly trained scientists to do all the mountain of research work that needs to be done, and so few put their hand up to do this research. Please help me make the burden easier to cope with for them!
If you are willing to join me please purchase a membership which gives you access to our online resource library. It contains instant access to all of our popular whiteboard animations, previous webinars and the social media content you can use for marketing. The membership is a way for you to claim these funds as a business expense as I will donate the entirety of the funds I receive from you to the New Zealand College of Chiropractic each time I have enough funds raised to fund one year's PhD Scholarship (35,000 NZD).

Yearly Donation
USD

$3,400

/y
Watch & Download Videos
Show animations in your practice
Email video content to your patients
Access Science Gem video series
Evidence based Health Talks
Discount on our online shop
All content fully referenced